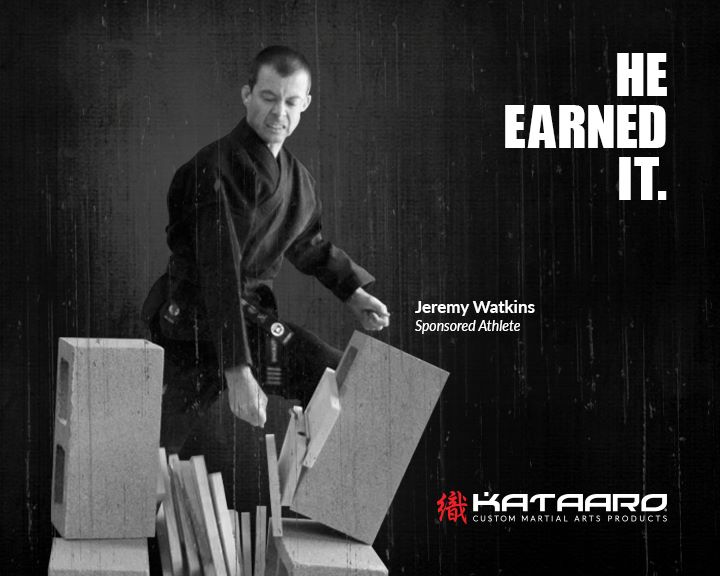 Jeremy Watkins, Owner and Head Instructor
Mr. Watkins has been studying the martial arts for over 26 years, and has reached the rank of fifth degree black belt in the art of Taekwondo under the instruction of seventh degree black belt Master Brian James. He is also a nationally certified instructor under the American Taekwondo Foundation. Mr. Watkins competes regularly, and is a two time American Taekwondo National Champion (2012 & 2013), and placed third at the US Open ISKA Breaking World Championships (2018 & 2019).
Mr. Watkins is also a first degree black belt in Jiu-Jitsu under the instruction of fourth degree black belt Professor Samuel Puccio, and is an active competitor in this discipline as well. His Lineage in Jiu-Jitsu is as follows:
Mitsuyo Maeda > Carlos Gracie > Carlson Gracie > Rodrigo Medeiros > Samuel Puccio > Jeremy Watkins
Mr. Watkins' greatest accomplishments are those of his students! He has trained quite a few black belts over the years, and has even coached National Champions in Taekwondo. He has also had the privilege of seeing the students who study with him in Jiu-Jitsu walk the podium in many major Jiu-Jitsu tournaments and Pro events. He's produced medalists at every event his students have ever competed in, and he plans to continue to devote his life to teaching, coaching and mentoring his students for as long as he is able!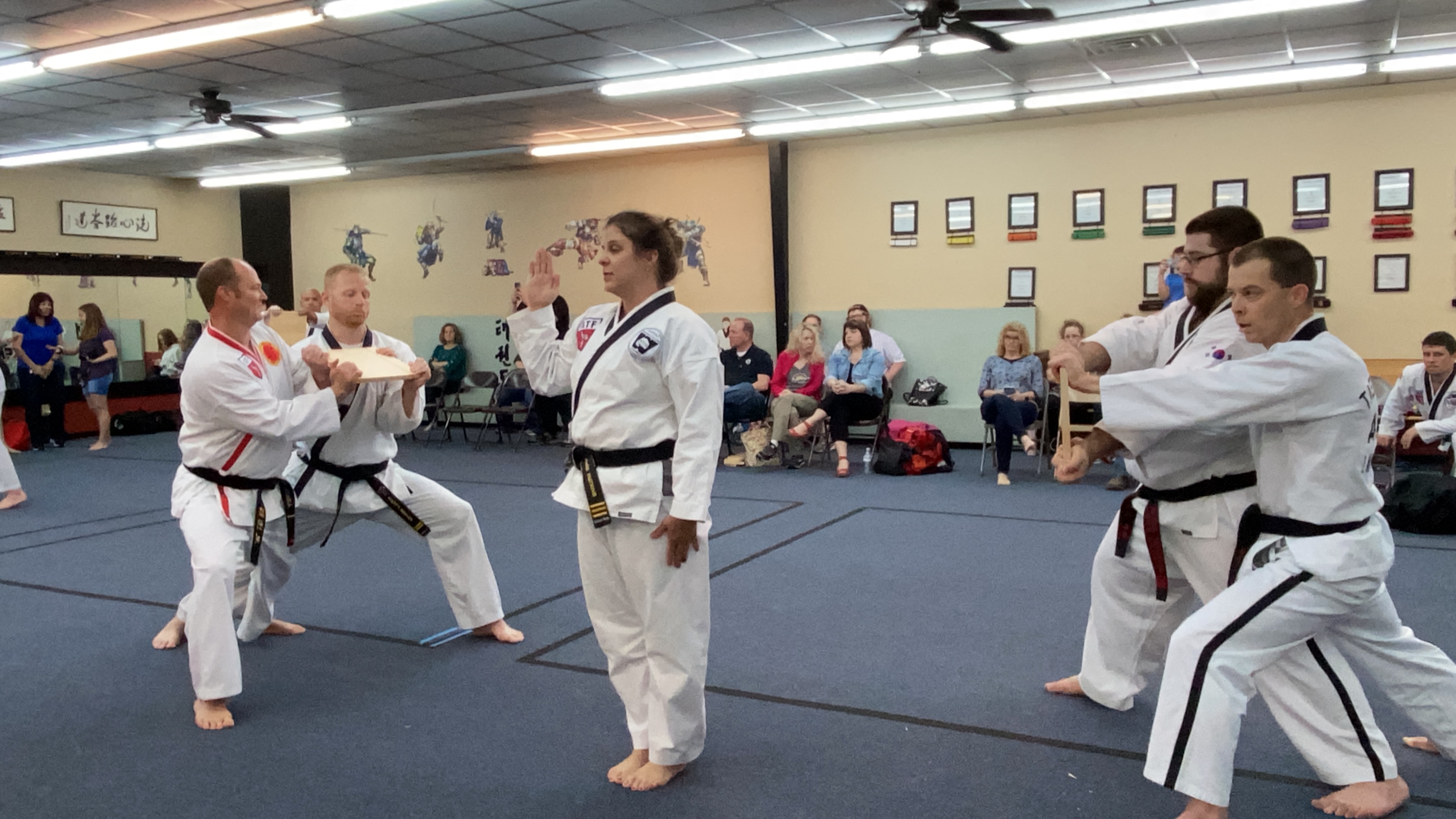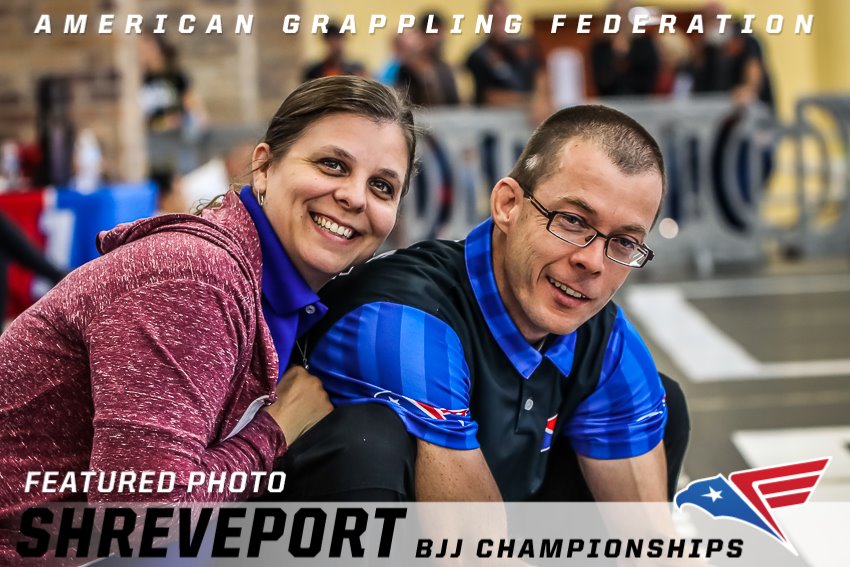 Renée Watkins, Business Administrator and Certified Instructor
Mrs. Watkins is a fourth degree black belt in the art of Taekwondo. She loves working with children, and she is the one who keeps the place running, without her there would be no Watkins Wrecking Crew Martial Arts. Mrs. Watkins is also an active competitor, and an American Taekwondo National Champion (2016). In addition to these things she is a Certified Instructor in the American Taekwondo Foundation, and she holds the rank of purple belt in Jiu-Jitsu.
Laylah Watkins, Junior Instructor
Laylah is a third degree black belt in the art of Taekwondo, and a two time American Taekwondo National Champion in Taekwondo (2017 & 2019), but her passion is Jiu-Jitsu.
Laylah is a purple belt and a full-time competitor in the art of Jiu-Jitsu. She is a 4x International Brazilian Jiu-Jitsu Federation Pan Kids Champion (world champion), 3x IBJJF Kids International Champion, 1x IBJJF American National Champion, 4x American Grappling Federation National Champion, F2W Champion, Submission Hunter Pro Champion, Third Coast Grappling Champion, Subs on the Shore Baddest Blue Champion and the list goes on. She lives for competition, and at present she is the best light weight teenage girl in the world!
She regularly helps out in all of our Taekwondo and Jiu-Jitsu classes at the Academy, and she does private lessons for students too. Her ambition in life is to become a multiple time black belt world champion in Jiu-Jitsu, and we believe she is well on her way to accomplishing this goal!